28 Footer
24 Footer | 28 Footer | 35 Footer
History of the 28 Footer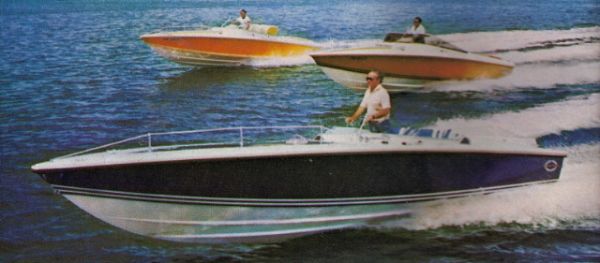 When the 28 footer was made in the 70's, in both the Magnum and Cigarette versions, the standard power in the boat was twin engine small block sterndrives.
In the future, we will be powering our new 28 footer with a single big block sterdrive, with the option of a single or twin outboards on a bracket.
We are also raising the freeboard with a new design deck, that pays tribute to the great "Flat Deck" racers of the past, both Top Guns and Apaches.